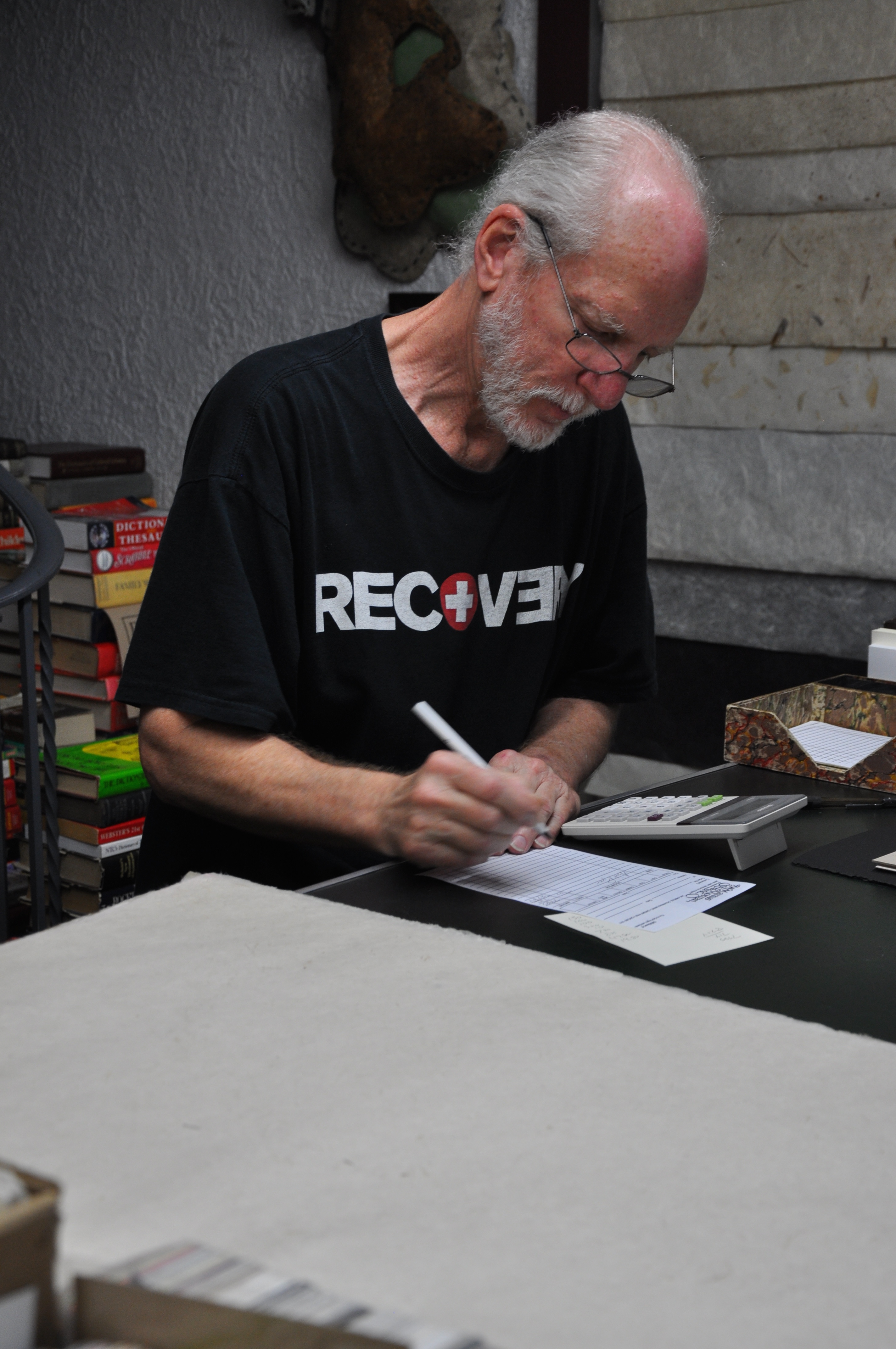 On a quiet corner one block west of MacArthur Park in Los Angeles, sits McManus & Morgan. Stepping into the art supply store is akin to journeying back to Los Angeles' art scene's halcyon days, with its walls lined with exotic parchment sheets and shelves brimming with stationery.
At the counter in the back of the store is where you're most likely to find Gary Wolin, the proprieter of the establishment and one of the lone paper experts left in Los Angeles. A quiet man with a husky voice and a likeness to Sir Ian McKellan, he's weathered the highs and lows of running a business in the ever-changing MacArthur Park.
Wolin, a native of Detroit, came to Los Angeles as a teenager in the mid-40s after his uncle called his father to ask if he was interested in owning an art supply shop. His father, who had a background in art, was indeed interested and hopped on the first flight to Los Angeles to purchase the then 20-year-old business.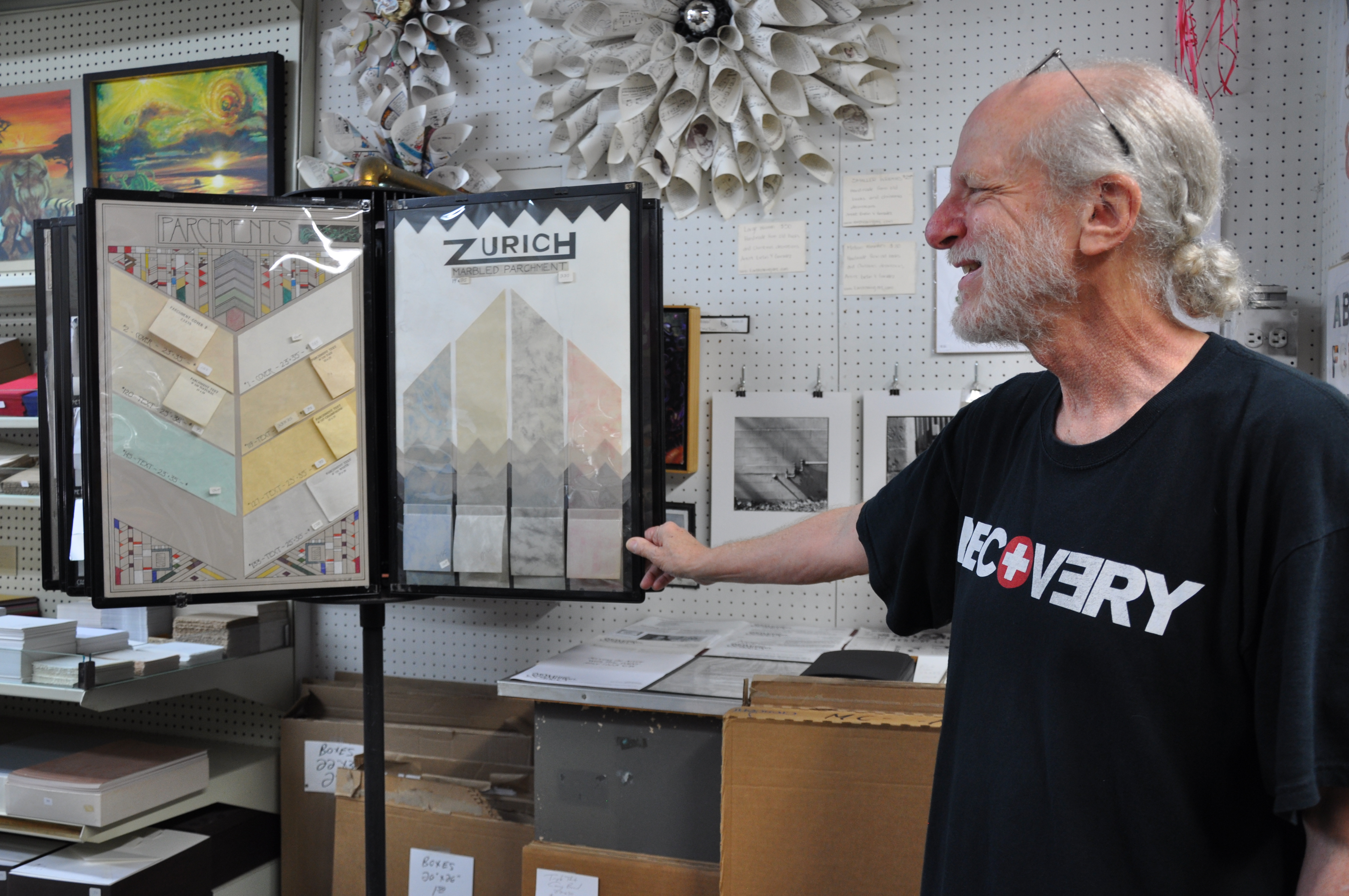 Wolin's father had originally been a traveling salesman, who would only be home for a few days each month, so growing up their relationship was nonexistent. But that changed with the acquisition of McManus & Morgan.
He and his father spent a week driving the family's possessions from Detroit to Los Angeles. "We moved out here and jumped into it. And in moving to the art neighborhood of Los Angeles, we realized there was going to be a lot to learn," Wolin said.
The whole family got involved in the business, with Wolin taking a huge interest in the day-to-day operations. Enough so, that he eventually took over the business from this father.
"The thing that my father created, that was of significance, is what you call a multiplex. We created pages on a stand for every single kind of paper here so that you just flip through," Wolin said. He very proudly shows the multiplex that his father created to customers when they come in looking for a specific type of paper.
There was a point back in the heyday of the business where Wolin could drive around Los Angeles and say 'That's a customer. That's another customer'. But "time has gone by and all the relationships have changed. Business was just phenomenal back in the day,'" Wolin said.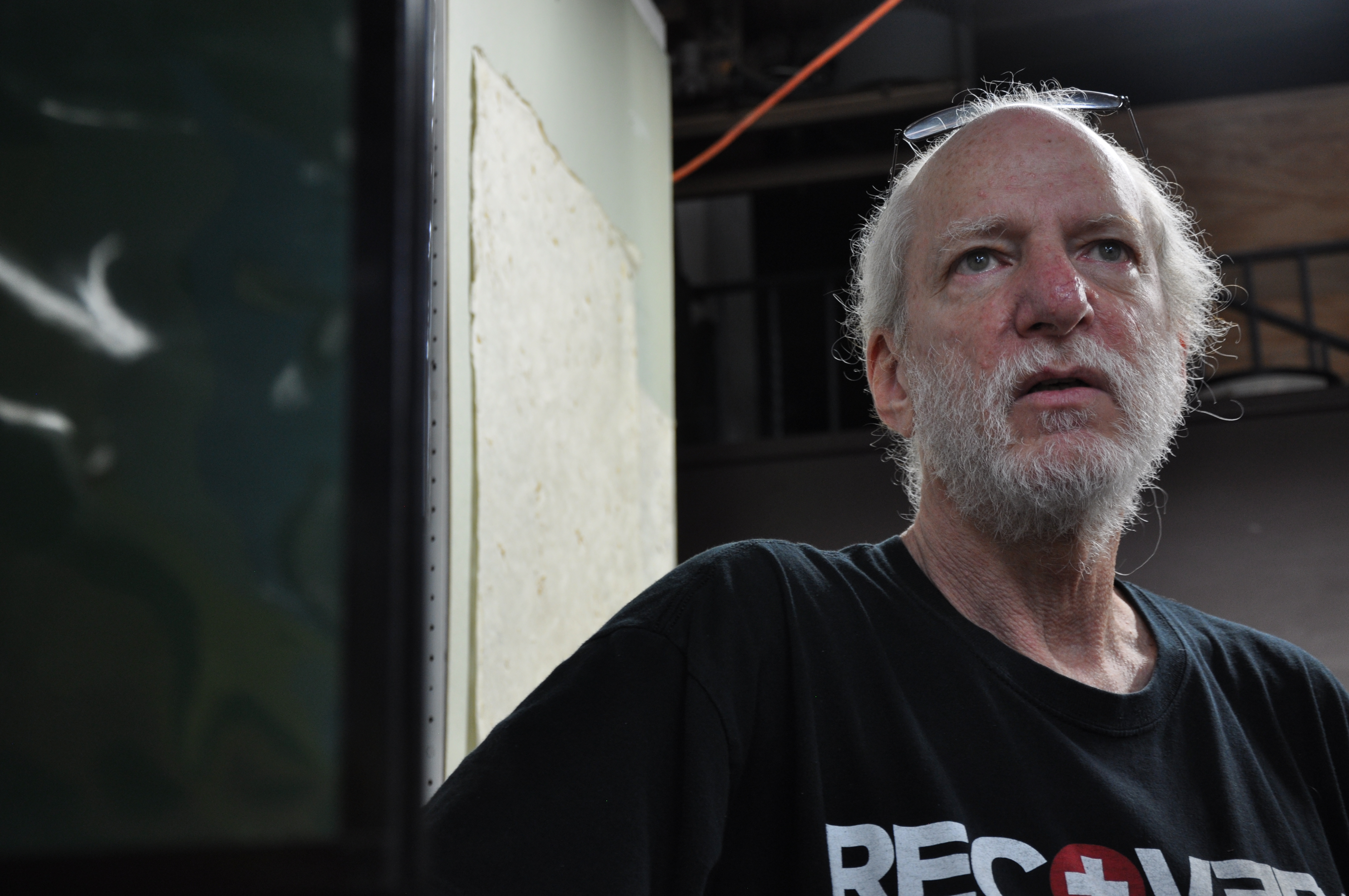 Business started dropping off in the mid-80s with the onset of technology and the change in the demographics of the neighborhood. "Westlake/MacArthur Park is important to our business and it used to be that a lot of our customers were from the original art neighborhood of Los Angeles, but now it's very little. People in the neighborhood are not currently art people," Wolin said.
Although Wolin runs the business single-handedly and there's no definitive person to pass the store on to, he plans to be there until the very end. "At this moment I'm very positive and the revival of this neighborhood has been a long time coming. I'm glad I stuck it out. There is definitely a future out there," Wolin said.