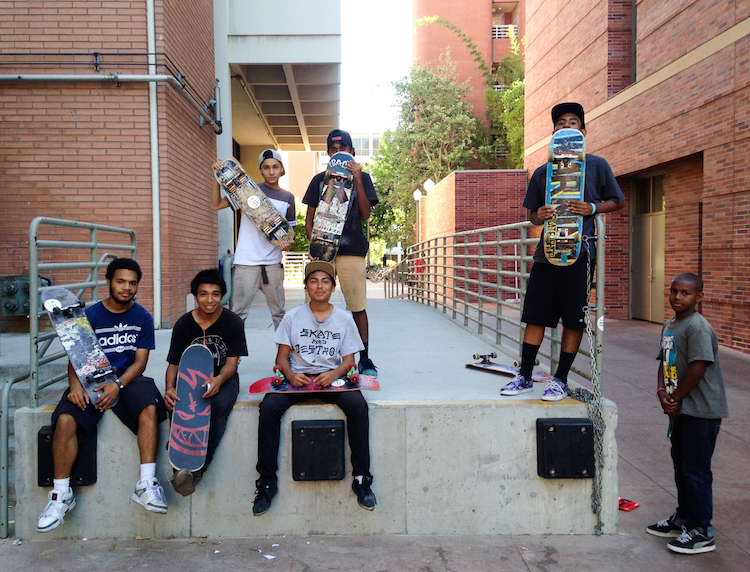 Young skateboarders in Los Angeles. Top row, left to right: Jonny Ordoñez, Boris Chavez and Rene Valle. Bottom row, left to right: Toebin Coleman, Leonardo Elisarraraz, Eze Molina, and Rodmahjai Scutter.
Intro:
Skateboarding is a youth culture staple. For many however it's still an underground phenomenon. Mark McNeill hits the pavement with young skaters in Los Angeles to find out what motivates them.
Outro:
Messages from a group of skateboarders in Los Angeles who are finding community on four wheels.